Cere mai multe informatii despre Eminence Alpha 8MRA la numarul de telefon 0766.332.366 sau discuta pe forumul Poweraudio.
Preţ:
282,00 Lei
Fără TVA: 236,97 Lei
la comanda - 4 Saptamani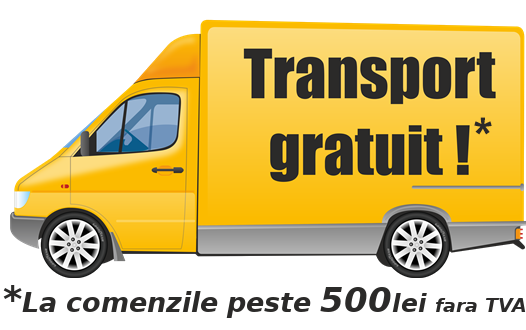 Producător:
Eminence
Cod produs:
Eminence Alpha 8MRA
0 opinii
Spune-ţi opinia
Eminence Alpha 8MR 125W 8" Mid-range driver 8 ohm
Recommended for professional audio and bass guitar applications as a mid-range. Sealed basket makes this woofer independent of enclosure design.
Specification:
Nominal Basket Diameter 8", 203.2mm
Nominal Impedance* 8 ohms
Power Rating: Watts - 125W, Music Program: 250W
Resonance 514Hz
Usable Frequency Range 400Hz - 4.8kHz
Sensitivity*** 100.9dB
Magnet Weight 20 oz.
Gap Height 0.25", 6.35mm
Voice Coil Diameter 1.5", 38.1mm
Thiele & Small Parameters:
Resonant Frequency (fs) 514Hz
DC Resistance (Re) 7.32
Coil Inductance (Le) 0.34mH
Mechanical Q (Qms) 4.48
Electromagnetic Q (Qes) 2.08
Total Q (Qts) 1.42
Compliance Equivalent Volume (Vas) 0.8 liters / 0.03 cu.ft.
Peak Diaphragm Displacement Volume (Vd) 0cc
Mechanical Compliance of Suspension (Cms) 0.01mm/N
BL Product (BL) 8.9 T-M
Diaphragm Mass Inc. Airload (MMs) 6.9 grams
Efficiency Bandwidth Product (EBP) 247
Maximum Linear Excursion (Xmax) 1.6mm
Surface Area of Cone (Sd) 205.9 cm2
Maximum Mechanical Limit (Xlim) 3mm
Mounting Information:
Recommended Enclosure Volume: Sealed N/a, Vented N/a
Driver Volume Displaced 35.3 cu.in. / 0.58 liters
Overall Diameter 8.22", 208.8mm
Baffle Hole Diameter 7.19", 182.5mm
Front Sealing Gasket Fitted as standard
Rear Sealing Gasket Fitted as standard
Mounting Holes Diameter 0.22", 5.5mm
Mounting Holes B.C.D. 7.75", 196.9mm
Depth 3.25", 83mm
Net Weight 4.4 lbs, 2 kg
Shipping Weight 5.1 lbs, 2.3 kgs
Materials of Construction:
Coil Construction Copper voice coil
Coil Former Polyimide former
Magnet Composition Ferrite magnet
Core Details Vented core
Basket Materials Pressed steel basket with closed back
Cone Composition Paper Cone
Cone Edge Composition Paper cone edge
Dust Cap Composition Solid composition paper dust cap