Cere mai multe informatii despre Oberton 18XB1301 la numarul de telefon 0766.332.366 sau discuta pe forumul Poweraudio.
Preţ:
1.299,00 Lei
Fără TVA: 1.091,60 Lei
6 bucati in stoc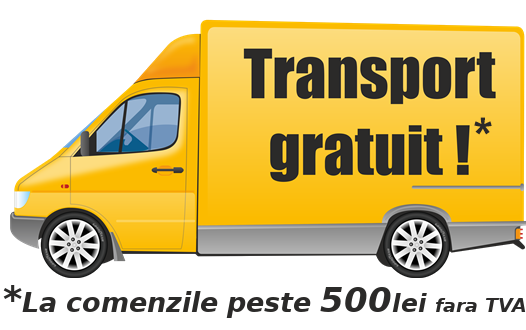 Producător:
Oberton
Cod produs:
Oberton 18XB1301
Puncte de recompensă:
21
1 opinii
Spune-ţi opinia
Application : High Power Bass - Ideal speaker for FX20 and F18PWH
The 18XB1301 is new version of 18XB1300 . It is ferrite bass loudspeaker is specially designed to deliver very high impact bass response, with exceptional high power capacity. It incorporates an 4" sandwich voice coil, double silicone spider assembly, carbone paper cone and die cast vented aluminium frame. New powerful, vented ferrite magnetic structure with triple demodulating rings which reduced power compression and dramatically reduse THD. The result is high efficient transducer for subwoofer applications, with the ability to handle very high excursion with ultra low distortion and reduced thermal power compression.
SPECIFICATIONS

Nominal Diameter
Impedance
Minimum Impedance
Power Capacity AES ¹
Program Power ²
Sensitivity
Frequency Range
Voice Coil Diameter
Voice Coil Material
Voice Coil Former
V.C. Winding Depth
Magnet Gap Depth
Cone Material
Basket
Magnet
Flux Density

18"/461 inch/mm
8 Ohm
6,6 Ohm
1300 W
2600 W
(50-200 Hz) 97.5 dB/W/m
35 - 1000 Hz
100 mm
Copper
Glassfiber
31 mm
14 mm
Carbone paper
Die cast aluminium
Ferrite
1.00 T

THIELE-SMALL PARAMETERS

Fs

Qms

Qes

Qts

Vas

Mms

Re

Sd

Xmax*

Cms

BL

Le at 1kHz

35.7 Hz
6.79
0.316
0.302
172.9 Litres
197.95 grams
5.13 Ohms
1158 cm2
± 12 mm
0.1004 mm/N
26.86 T.m
1.419 mH

1. AES standard. Power is calculated on rated minimum impedance. Measurement is in 180 L box enclosure tuned 43 Hz using a 40-400 Hz band limited pink noise test signal applied continuously for 2 hours.
2. Program power is defined as 3db greater than AES Power Capacity.

* Linear Mathematical Xmax is calculated as: (Hvc - Hg)/2 + Hg/4 where Hvc is the voice coil depth and Hg is the gap depth.

MOUNTING INFORMATION

Overall Diameter
Baffle Hole Diameter
Mounting Holes
Bolt Circle Diameter
Overall Depth
Net Weight

461 mm
417 mm
8 eliptic 7 x 8,5 mm
438/441 mm
210 mm
15.95 kg