Cere mai multe informatii despre Fane Colossus 18XB la numarul de telefon 0766.332.366 sau discuta pe forumul Poweraudio.
Preţ:
1.432,00 Lei
Fără TVA: 1.203,36 Lei
2 bucati in stoc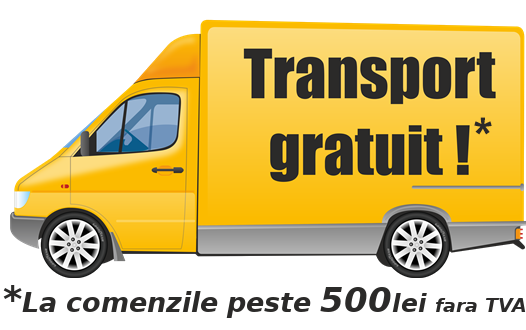 Producător:
Fane
Cod produs:
11261
Puncte de recompensă:
22
0 opinii
Spune-ţi opinia
Fane Colossus 18XB 1000W AES 8 ohm High power bass and sub bass driver
The Colossus 18XB is intended for use as a high-output sub-bass driver either singly or in multiway systems. The unit features a 4-inch voice coil immersed in a symmetric magnetic field and centralized by using two suspensions in a dual arrangement to maintain ultra linearity and stability at high excursions. The heavily ribbed straight-sided paper cone membrane is reinforced with highstrength composite fibres to resist deformation under extreme loads. The driver handles 1000Watts (AES) continuous and can cope with peaks in excess of 4000 Watts. This is due to advanced thermal management in the form of a vented die-cast chassis and motor system using an internal heatsink coupled to a large-vaned heatsink mounted on the rear of the unit. These measures effectively remove heat from the voice coil resulting in extremely low-power compression. The Colossus 18XB is designed for use in 100 to 250 litre ported enclosures.


2000 W Program Power.
99 dB Sensitivity (1W/1m).
Great replacement driver for most bass reflex applications.
Vented chassis and motor design provides efficient thermal management and extremely low power compression.
High BL factor, 25.9 T/m.
Dual 'spaced' suspension system and advanced materials offers ultra-linearity, mechanical stability and superior acoustic performance at high levels of excursion.
Ribbed, fibre loaded, UK manufactured cone offers increased strength, durability and resistance to deformation under extreme loads.
Designed for optimum use in 100-250 Litre ported enclosure designs.
4-inch Inside/ outside windings copper voice coil.
MATERIALS OF CONSTRUCTION:
Former Material Glass Fibre
Voice Coil Copper "sandwich" inside outside windings
Magnet Material Ferrite
Chassis Die-cast Aluminium
Cone Paper
Surround / Edge Termination Polyvinyl Damped Dbl. Half Roll Linen
Dust Dome Paper
Connectors Push-button Spring
Terminals Polarity Positive Voltage at Red Terminal causes forward motion of cone
MOUNTING / SHIPPING INFORMATION:
Overall Diameter 19.1" / 485 mm
Width Across Flats 18" / 457 mm
Flange Height 0.465" / 11.8 mm
Baffle Hole Diameter F/M 16.52" / 420 mm
Baffle Hole Diameter R/M 16.33" / 414 mm
Gasket Supplied Front & Rear
Fixing Holes 8x 0.275" diam on 18.425" PCD
8x 0.275" diam on 17.25" PCD
8x 7 mm diam on 468 PCD
8x 7 diam on 438.15 PCD
Depth 8.07" / 205 mm
Weight 31.29 lb / 14.2 kg
Recommended Enclosure Volume 4.41 - 14.12 cu ft / 125 - 400 litres
Shipping Weight 35.26 lb / 16 kg
Packing Carton Dimensions 250 x 520 x 520 mm
THIELE SMALL PARAMETERS:
FS Hz 33 Hz
RE 6.5 Ohms
Qms 5.77
Qes 0.358
Qts 0.337
Vas Ltr 236
Vd litres 0.803
CMS (mm/N) 0.13
BL T/m 25.9
Mms (grms) 173
Xmax (mm) 7.5
Sd (cm2) 1131
Efficiency % 2.3
Le (1k Hz) 1.99 mH
ELECTRO ACOUSTIC SPECIFICATIONS:
Nominal Chassis Diameter 18'
Nominal Impedance 8 Ohms
Power Handling 1000W (A.E.S.)
Program Power 2000W
Peak Power (6dB Crest Factor) 4000 w (A.E.S.)
Usable Frequency Range -6dB 35 Hz - 1.0 kHz
Sensitivity (1 w - 1 m) 99 dB
Moving Mass inc. Air Load 173 grams
Minimum Impedance Zmin 6.5 Ohms
Effective Piston Diameter 15.03' / 382 mm
Peak Displacement Volume of Cone Vd 1131 litres
Magnet Weight 120 oz
Magnetic Gap Depth 10 mm / 0.39"
Flux Density 1.2 Tesla
Coil Winding Height 23 mm / 0.90"
Voice Coil Diameter 4.0' / 101.6 mm
Descarca fisa tehnica