Cere mai multe informatii despre Fane Sovereign 15-400LF la numarul de telefon 0766.332.366 sau discuta pe forumul Poweraudio.
Preţ:
632,00 Lei
Fără TVA: 531,09 Lei
5 bucati in stoc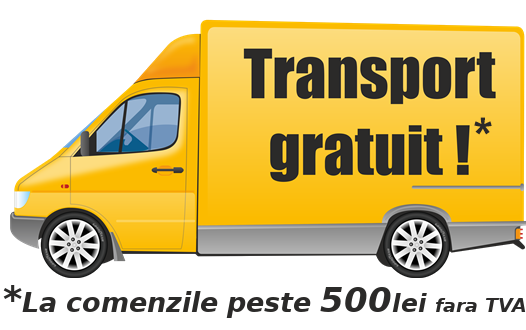 Producător:
Fane
Cod produs:
12465
Puncte de recompensă:
7
0 opinii
Spune-ţi opinia
Fane Sovereign 15-400LF - 15" 400W 8 Ohm
The Sovereign Series comprises fifteen cone drivers designed for a broad spectrum of sound reinforcement situations. Mid-range, full-range, bass-mid and dedicated bass applications are comprehensively covered. Featuring heavy duty pressed steel chassis providing rugged durability and consistent performance in even the most demanding of environments, glass fibre voice coils capable of delivering outstanding power handling capabilities and carefully selected cone materials for smooth tonal characteristics and extended bass response, the Sovereign represents an exciting and versatile answer to the demands of a varied and demanding range of audio applications.


800 W Program Power.
97 dB Sensitivity (1W/1m).
Designed for use in two-way pro-sound applications.
Also works well in monitor or bass guitar applications.
Ideally suited for small, sealed floor wedges or medium sized vented enclosures.
Optimised cone pulp offering increased strength, durability and performance.
2.5-inch Copper voice coil.
SPECIFICATIONS:

Nominal Chassis Diameter 15'
Impedance 8 Ohms
Power Handling 400 w (EIA 426A)
Peak Power (6dB Crest Factor) 1600 w (EIA 426A)
Usable Frequency Range -6dB 40 Hz - 4 kHz
Sensitivity (1 w - 1 m) 97 dB
Moving Mass inc. Air Load 82.39
Minimum Impedance Zmin 7 Ohms
Effective Piston Diameter 382 mm / 15.03"
Peak Displacement Volume of Cone Vd 0.3 litres
Magnet Weight 56 oz
Magnetic Gap Depth 10 mm / 0.39"
Flux Density 0.97 Tesla
Coil Winding Height 19 mm / 0.74"
Voice Coil Diameter 63.5 mm / 2.5"


THIELE SMALL PARAMETERS:

FS Hz 39 Hz
RE Ohms 6.2 Ohms
Qms 8.3
Qes 0.62
Qts 0.57
Vas Ltr 210
Vd litres 0.393
CMS (mm/N) 0.202
BL T/m 14.21
Mms (grms) 82.39
Xmax (mm) 4.6
Sd (cm2) 855.3
Efficiency % 1.98
Le (1kHz) 2.08 mH


MATERIALS OF CONSTRUCTION:

Former Material Glass Fibre
Voice Coil Copper
Magnet Material Ferrite
Chassis Steel
Cone Paper
Surround / Edge Termination Polyvinyl Damped Dbl. Half Roll Linen
Dust Dome Paper
Connectors Solder Tag
Polarity Positive Voltage at Red Terminal Causes Forward Motion of Cone


MOUNTING / SHIPPING INFORMATION:

Overall Diameter 381 mm / 15.00"
Flange Height 9 mm / 0.35"
Baffle Hole Diameter F/M 352 mm / 13.85"
Baffle Hole Diameter R/M 352 mm / 13.85"
Gasket Supplied Front & Rear
Fixing Holes 8x 6.35 mm on 369.2 / 14.56" mm PCD
Depth 168 mm / 6.61"
Weight 5.6 kg / 12.34 lb
Recommended Enclosure Volume 60 - 125 litres / 2.11 - 4.41 cu ft
Shipping Weight 6.6 kg / 14.55 lb
Packing Carton Dimensions 220 x 420 x 420 mm
Descarca fisa tehnica