Cere mai multe informatii despre Eminence Impero 18A - 4 Ohms la numarul de telefon 0766.332.366 sau discuta pe forumul Poweraudio.
Preţ:
1.329,00 Lei
Fără TVA: 1.116,81 Lei
la comanda - 4 Saptamani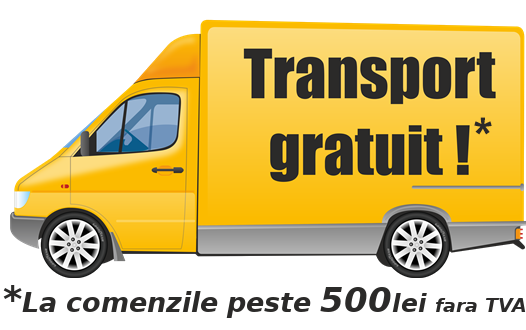 Producător:
Eminence
Cod produs:
Eminence Impero 18A - 4 Ohms

0 opinii
Spune-ţi opinia
Eminence Impero 18" 1200w 4 Ohms
Eminence is proud to introduce three advanced high-power additions to their Professional Series: the Impero 12", 15", and 18". Italian for "empire", Impero sets the tone for this elite offering of high quality, hand-built loudspeakers.
Using high motor strength with balanced Vas and Mms, the Impero series plays extremely loud and low in compact vented designs. Advancements include a 1/2" thick by 7.5" diameter machined top plate, one piece machined T-yoke, and a 4" deep wound fiberglass voice coil. These features combined with an ultra-linear long-excursion suspension and bumped motor assembly allow the Impero series to move serious air, generate serious SPL, while handling tremendous amounts of power.
The 18" Impero 18C is rated at 1,200 watt continuous / 2,400 watt program power, has a frequency range of 39 Hz to 820 Hz, and is suited for full-range three-way boxes, bass guitar boxes, and small subwoofers. This model is also available in an 8 ohm version, the Impero 18A.
Eminence Impero 18C Specifications:
Nominal Basket Diameter 18", 457.2mm
Nominal Impedance* 4 ohms
Power Rating**: Watts, 1200W; Music Program, 2400W
Resonance 31.48Hz
Usable Frequency Range 36Hz - 0.82kHz
Sensitivity*** 94.5dB
Magnet Weight 109 oz.
Gap Height 0.5", 12.7mm
Voice Coil Diameter 4", 101.6mm
Thiele & Small Parameters:
Resonant Frequency (fs) 31.48Hz
DC Resistance (Re) 3.13
Coil Inductance (Le) 1.09mH
Mechanical Q (Qms) 10.13
Electromagnetic Q (Qes) 0.35
Total Q (Qts) 0.34
Compliance Equivalent Volume (Vas) 317.02 liters / 11.19 cu.ft.
Peak Diaphragm Displacement Volume (Vd) 942.7cc
Mechanical Compliance of Suspension (Cms) 0.17mm/N
BL Product (BL) 16.1 T-M
Diaphragm Mass Inc. Airload (MMs) 147.56 grams Efficiency Bandwidth Product (EBP) 89.48
Maximum Linear Excursion (Xmax) 8.13mm
Surface Area of Cone (Sd) 1159 cm2
Maximum Mechanical Limit (Xlim) 20.1mm
Mounting Information:
Recommended Enclosure Volume: Sealed - N/a; Vented 118.9-339.85 liters / 4-9.8 cu.ft.
Driver Volume Displaced 409.6 cu.in. / 6.7 liters
Overall Diameter 18", 457.2mm
Baffle Hole Diameter 16.56", 420.62mm
Front Sealing Gasket Fitted as standard
Rear Sealing Gasket Fitted as standard
Mounting Holes Diameter 0.29", 7.36mm
Mounting Holes B.C.D. 17.25", 438.15mm
Depth 211.07mm, 8.31"
Net Weight 27.3 lbs, 12.3 kg
Shipping Weight 30.8 lbs, 13.9 kgs
Materials of Construction:
Coil Construction Copper voice coil
Coil Former Fiberglass
Magnet Composition Ferrite magnet
Core Details Bumped Vented Extended core
Basket Materials Die-cast aluminium basket
Cone Composition Water Resistant
Treated Paper Cone
Cone Edge Composition Treated Cloth cone edge
Dust Cap Composition Water Resistant Treated Paper dust cap
Descarca fisa tehnica