Cere mai multe informatii despre Eminence Beta 12LT la numarul de telefon 0766.332.366 sau discuta pe forumul Poweraudio.
Preţ:
378,77 Lei
Fără TVA: 318,30 Lei
Dep. Ext. - livrare 10-14 zile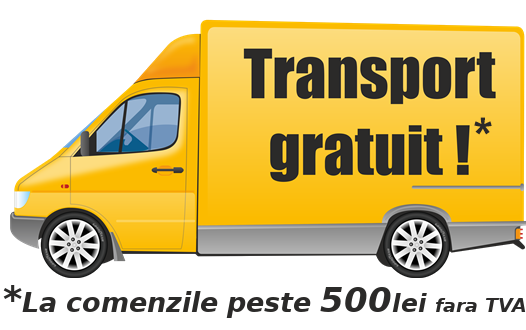 Producător:
Eminence
Cod produs:
Eminence Beta 12LT

0 opinii
Spune-ţi opinia
Eminence Beta 12LT (Beta 12LTA) 225W 12" Full Range Dual Concentric Driver
Each Eminence American Standard model can be identified by its economical Stamped Steel chassis. Although more affordable than cast aluminium, these frames provide an excellent and versatile chassis. Eminence coat each basket and all metal components with an epoxy-acrylic finish using their in-house e-coat process. The thickness of that coating is controlled to within 0.001"; critical when working with close tolerance transducer motor designs. They then add front and rear sealing gaskets on each model to accommodate front or rear loading.

There are 24 unique models available in the American Standard series. Each was designed for versatility in a range of applications. From 6.5-15" models with applications ranging from standard sub-woofers, two-way enclosures, and coaxials, to truncated line array models, monitor woofers, and high performance midranges setting records for output in car audio, no other loudspeaker line provides more choices, power handling, performance, and reliability for the price. With over 1,200 USA dealers and distributors worldwide you can easily find them in a store near you.

Application Notes: Twin Cone speaker for full range output in compact PA systems. The second cone gives extended high frequency response up to a useful 8Khz.

Also recommended for extended-range musical instrument systems, such as keyboards or acoustic guitar.

Specifications:
Nominal Basket Diameter 12", 304.8mm
Nominal Impedance* 8 ohms
Power Rating**
Watts 225W
Music Program 450W
Resonance 45Hz
Usable Frequency Range 48Hz - 8kHz
Sensitivity*** 97.7dB
Magnet Weight 38 oz.
Gap Height 7.92mm
Voice Coil Diameter 50.8mm
Thiele & Small Parameters:
Resonant Frequency (fs) 45Hz
DC Resistance (Re) 7.37
Coil Inductance (Le) 0.83mH
Mechanical Q (Qms) 6.44
Electromagnetic Q (Qes) 0.55
Total Q (Qts) 0.51
Compliance Equivalent Volume (Vas) 136.3 litres / 4.8 cu.ft.
Peak Diaphragm Displacement Volume (Vd) 170cc
Mechanical Compliance of Suspension (Cms) 0.34mm/N
BL Product (BL) 11.7 T-M
Diaphragm Mass Inc. Airload (MMs) 36 grams
Efficiency Bandwidth Product (EBP) 82
Maximum Linear Excursion (Xmax) 3.2mm
Surface Area of Cone (Sd) 532.4 cm2
Maximum Mechanical Limit (Xlim) 8mm
Mounting Information:
Recommended Enclosure Volume
Sealed 14-51 litres
Vented 56.6-116 litres
Driver Volume Displaced 2 litres
Overall Diameter 305.5mm
Baffle Hole Diameter 278.1mm
Front Sealing Gasket Fitted as standard
Rear Sealing Gasket Fitted as standard
Mounting Holes Diameter 6.4mm
Mounting Holes B.C.D. 294.3mm
Depth 114mm
Net Weight 3.7 kg
Shipping Weight 4.6 kgs
Materials of Construction:
Coil Construction Copper voice coil
Coil Former Polyimide former
Magnet Composition Ferrite magnet
Core Details Vented core
Basket Materials Pressed steel basket
Cone Composition Paper Cone
Cone Edge Composition Cloth cone edge
Dust Cap Composition Solid composition paper dust cap
Descarca fisa tehnica