Cere mai multe informatii despre Fane FC-154F01 la numarul de telefon 0766.332.366 sau discuta pe forumul Poweraudio.
Preţ:
1.316,52 Lei
Fără TVA: 1.106,32 Lei
Dep. Ext. - livrare 10-14 zile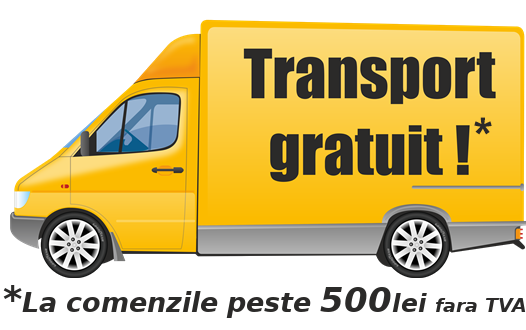 Producător:
Fane
Cod produs:
Fane FC-154F01
0 opinii
Spune-ţi opinia
Fane FC-154F01 15" 800W Loud Speaker Driver 8 Ohm
High SPL and attack in 2-way ported enclosures.
Suitable for horn loaded bass applications.
Suitable for bass reflex applications.
Dynamic, smooth detailed bass reproduction.
Inside/ outside CCAW voice coil windings.
Waterproof cone.
The FC-154F01 is intended for use in two-way ported enclosures or as an high output bass driver in multi-way systems. The unit features a 4 inch 'sandwich' inside and outside windings voice coil driven by a non-inductive motor system which dramatically reduces third-harmonic and intermodulation distortion. The cone membrane is state of the art material that allows the driver to combine high sensitivity with the structural integrity required to produce undistorted frequencies at high output levels. The mechanical and electrical properties of the unit have been carefully optimised to allow extended low frequency output up to its rated power handling of 800 Watts (A.E.S) continuous, with peak power handling in excess of 3200 Watts. The driver exhibits an average sensitivity of 99 dB working band and is best used in ported enclosures of 45 to 125 Litres. The FC-154F01 can deliver bass down to 40 Hz (-3dB), 30 Hz (-6dB) in a tuned 125 Ltr ported enclosure.
Electro Acoustic Specifications
Nominal Chassis Diameter 15" / 381 mm
Impedance 8 Ω
Power Handling 800 W (A.E.S.)
Peak Power (6dB Crest Factor) 3200 W (A.E.S.)
Usable Frequency Range -6dB 40 Hz - 3 kHz
Sensitivity (1 w - 1 m) 99 dB
Moving Mass inc. Air Load 10 g
Minimum Impedance Zmin 7.3 Ω
Effective Piston Diameter 330.2 mm / 13"
Magnet Weight 120 oz
Magnetic Gap Depth 11 mm / 0.43"
Flux Density 1.1 Tesla
Coil Winding Height 19.05 mm / 0.75"
Voice Coil Diameter 101.6 mm / 4.0"
Thiele Small Parameters
Fs 41 Hz
Re 5.4 Ω
Qms 6.850
Qes 0.300
Qts 0.290
Vas 151 Litres
Vd 0.56 Litres
CMS 0.142 mm/N
BL 22.5 T/m
Mms 106 g
Xmax 6.5 mm
Sd 866 cm2
Efficiency 3.34%
Le (1 kHz) 2.15 mH
EBP 136.67 Hz
Mounting / Shipping Information
Overall Diameter 406.4 mm / 16"
Widths Across Flats 387.35 mm / 15.25"
Flange Height 7.8 mm / 0.305"
Baffle Hole Diameter F/M 351.79 mm / 13.85"
Baffle Hole Diameter R/M 355.6 mm / 14"
Gasket Supplied Front & Rear
Outer Fixing Holes 4x 7.1 mm on 393.7 mm PCD
Inner Fixing Holes 8x 7.1 mm on 370 mm PCD
Depth 165.1 mm
Weight 22.48 kg
Rec Enclosure Volume 75 - 125 Litres
Shipping Weight 11.57 kg
Packing Carton Dimensions (W) 440 (D) 440 (H) 220 mm
Materials of Construction
Former Material Glass Fibre
Voice Coil CCAW- Inside/ Outside Windings
Magnet Material Ferrite
Chassis Die-cast Aluminium
Cone Curvilinear Polycellulose
Surround/Edge Termination Polyvinyl Damped Half Roll Linen
Dust Dome Paper
Connectors Push-button Spring Terminals
Polarity Positive voltage at red terminal causes forward motion of cone