Cere mai multe informatii despre Fane Sovereign FC152F01TC la numarul de telefon 0766.332.366 sau discuta pe forumul Poweraudio.
Preţ:
580,00 Lei
Fără TVA: 487,39 Lei
4 bucati in stoc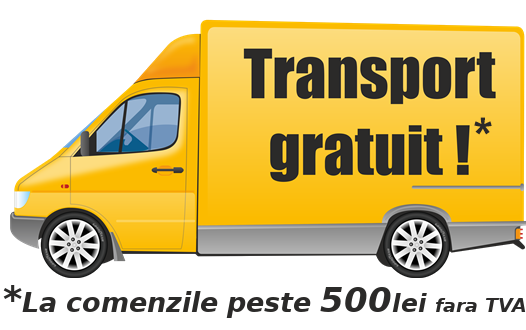 Producător:
Fane
Cod produs:
Fane Sovereign FC152F01TC
0 opinii
Spune-ţi opinia
Fane FC152F01TC 15" 300W 8 Ohm Triple Concentric Full Range Loudspeaker Driver
The FC-152F01TC features a triple concentric cone design for extended high frequency response up to 15 kHz. Offering well defined full-range characteristics and vocal presence, the FC-152F01TC performs well in standalone, single driver cabinet configurations for smaller applications. It can also be used effectively as part of larger configured systems with supplementary support from additional sub bass.

Electro Acoustic Specifications:

Nominal Chassis Diameter 15" / 381 mm
Impedance 8 Ohm
Power Handling 300 W (A.E.S.)
Peak Power (6dB Crest Factor) 1200 W (A.E.S.)
Usable Frequency Range (-6dB) 50 Hz - 15 kHz
Sensitivity (1W - 1m) 101 dB
Moving Mass (inc. Air Load) 56 grams
Minimum Impedance (Zmin) 7.2 Ω
Effective Piston Diameter 15.03" / 381.76 mm
Magnet Weight 56 oz
Magnetic Gap Depth 0.32" / 8.00 mm
Flux Density 1.1 Tesla
Coil Winding Height 0.37" / 9.40 mm
Voice Coil Diameter 2.0" / 50.8 mm
Speaker Type Full Range Driver


Thiele Small Parameters:

FS 48 Hz
Re 5.2 ohms
QMS 9.892
QES 0.753
QTS 0.7
Vas 203.00 Litres
Vd 0.290 Litres
CMS 0.196 mm/N
BL 11 T/m
MMS 56 grams
Xmax 3.5 mm
Sd 855 cm2
Efficiency 2.900%
Le 0.165 mH
EBP 63.74 Hz


Materials of Construction:

Coil Former Material Kapton
Voice Coil Material Copper Clad Aluminium Wire
Magnet Material Ferrite
Chassis Material Pressed Steel
Cone Material Curvilinear Ribbed Paper
Surround / Edge Termination Polyvinyl Damped Multi Roll. Poly Cotton
Dust Dome Material Paper
Connectors Solder Tag
Polarity Positive voltage at red terminal causes forward motion of cone


Mounting / Shipping Information:

Overall Diameter 15" / 381 mm
Width Across Flats N/A
Flange Height 0.35" / 8.89 mm
Baffle Hole Diameter F/M 13.85" / 351.79 mm
Baffle Hole Diameter R/M 13.85" / 351.79 mm
Gasket Supplied Front & Rear
Outer Fixing Holes 8x 6.5 mm dia. on 14.56" / 369.2 mm PCD
Inner Fixing Holes N/A
Depth 6.37" / 161.80 mm
Weight 11.03 lb / 5.00 kg
Recommended Enclosure Volume 75 Ltr Closed box / 80 Ltr Vented, tuned to 55 Hz
Shipping Weight 13.60 lb / 6.17 kg
Packing Carton Dimensions (W) 420 (D) 420 (H) 220 mm