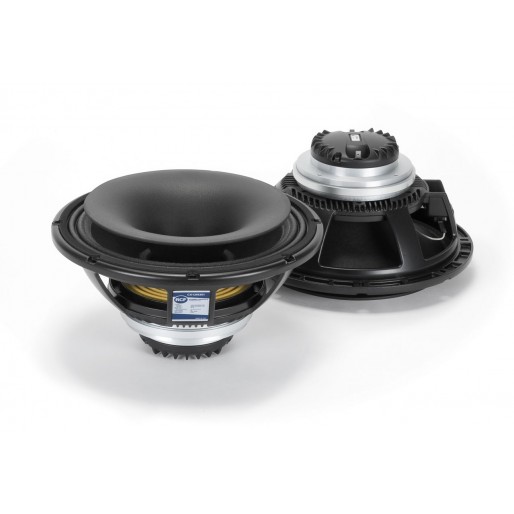 Cere mai multe informatii despre RCF CX12N351 la numarul de telefon 0766.332.366 sau discuta pe forumul Poweraudio.
Preţ:
2.590,00 Lei
Fără TVA: 2.176,47 Lei
la comanda - 6 Saptamani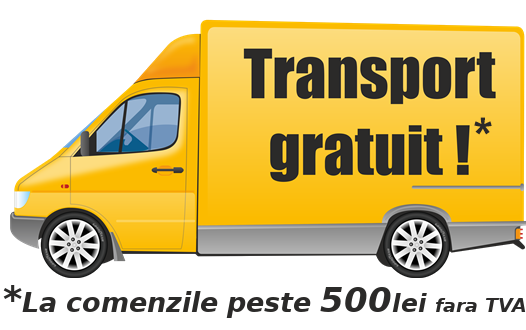 Producător:
RCF
Cod produs:
RCF CX12N351
Puncte de recompensă:
51
0 opinii
Spune-ţi opinia
CX12N351
12", 1.4", 520W RMS, 1080W program
The CX12N351 is a top class coaxial design that provides an excellent frequency response linearity withvery low distortion.

The CX12N351 is powered from an integrated high power neodymium magnetic structure that guarantee high dynamic and sensitivity for both components.

The mid-bass section features a 3,5" inside-outside voice coil design that provides a very high power handling, especially in comparison to a standard 3" voice coil.

Thanks to an integrated demodulation ring the mid-bass section gets a fastest time response and lower distortion. The compression driver use a 2.5" diaphragm with a 1.4" throat featuring several state of the art technologies. The diaphragm and suspension are formed from 0.05 mm thick pure titanium.
CARACTERISTICI
3.5" , fibreglass outside aluminum voice coil
900 Watt continuous program power handling
98.5 dB Sensitivity
50 Hz – 3000 Hz Frequency range
Dual-forced air ventilation for minimum power compression
M-roll surround and exponential cone geometry
Demodulation ring
2.5" Diaphragm, 1.4" Exit Throat/pure titanium compression driver
180 Watt Continuous program power handling
Frequency range: 700 Hz – 20000 Hz
Direct Drive Voice Coil Assembly
3-slot, optimised geometry phase plug
Aluminum rear cover
Copper inductance ring for extended response

APLICAŢII
• The CX12N351 coaxial transducer is ideal in premium quality applications where a perfect radial pattern, low distortion and curve response linearity are required. Perfect in high power stage monitors and compact high power reflex enclosures.
| | |
| --- | --- |
| CX12N351 DRIVER | |
| Diametrul orificiului de ieşire: | 35.5 mm / 1.4 inch |
| Impedanţă: | 8 Ω |
| Program power: | 180 Watt |
| Power handling capacity: | 90 Watt |
| Sensitivitate 1W/1M, pe axă, cu pâlnie: | 110 dB |
| Gama de frecvenţă: | 700 - 20000 Hz |
| Material membrană: | Pure Titanium |
| Material suspensie: | Dome |
| Design suspensie: | Pure Titanium |
| Design material: | Progresive |
| Impedanţa minimă: | 7.9 Ω |
| Diametrul bobinei: | 63.7 mm / 2.5 inch |
| Materialul bobinei: | Edgewound A1 |
| Numărul straturilor: | 1, exterior |
| Factorul BL: | 10.4 T-m |
| Densitatea fluxului: | 2.0 T |
| Phase plug material: | Aluminium |
| Magnet: | Neodymium |
| Demodulare bobină: | Copper ring |
| | |
| --- | --- |
| CX12N351 HORN | |
| Throat Diameter: | 36 mm / 1.4 inch |
| Nominal coverage (-6dB): | 60° |
| Cut -off Frequency: | 800 |
| Material: | Structural Polyurethane |
| | |
| --- | --- |
| CX12N351 WOOFER | |
| Diametrul orificiului de ieşire: | 300 mm / 12 inch |
| Impedanţă: | 8 Ω |
| Program Power: | 900 Watt |
| Power handling Capacity: | 450 Watt |
| Sensitivitate 1W/1M, pe axă, cu pâlnie: | 98.5 dB |
| Gama de frecvenţă: | 50 - 3000 Hz |
| Effective Piston Diameter: | 260 mm / 10 inch |
| Max Excursion Before Damage (peak to peak): | 39 mm / 1.5 inch |
| Minimun Impedance: | 6.8 Ω |
| Voice Coil Diameter: | 87 mm / 3.4 inch |
| Voice Coil Material: | Copper |
| Voice Coil Winding Depth: | 16.5 mm / 0.65inch |
| Number of layers: | 2 |
| Kind of layer: | inside / outside |
| Top Plate Thickness: | 11 mm / 0.43 inch |
| Cone Material: | No pressed pulp |
| Cone Design: | Curved |
| Surround Material: | Polycotton |
| Surround Design: | M-roll |
| | | |
| --- | --- | --- |
| THIELE - SMALL PARAMETERS | | |
| Resonance frequency: | Fs | 58 Hz |
| Dc resistance: | Re | 5.8 Ω |
| Mechanical Factor: | Qms | 5.4 |
| Electircal Factor: | Qes | 0.21 |
| Total Factor: | Qts | 0.20 |
| BL Factor: | Bl | 25 T-m |
| Effective Moving Mass: | Mms | 62 gr |
| Equivalent Cas air load: | Vas | 47 liters |
| ffective piston area: | Sd | 0.053 m² |
| Max. linear excursion (mathematical): | Xmax | 5.5 mm |
| Voice - coil inductance @ 1 KHz: | Le1K | 1.5 mH |
| Half - space efficiency: | Eff | 4.4 % |
| | |
| --- | --- |
| MOUNTING INFORMATION | |
| Overall Diameter: | 320 mm |
| Bolt Circle Diameter: | 293-304 mm |
| Bolt Hole Diameter: | 6.5 mm |
| Front Mount Baffle Cut - out: | 284 mm |
| Rear Mount Baffle Cut - out: | 284 mm |
| Depth: | 184 mm |
| Volume occupied by the driver: | 2.2 liters |
| | |
| --- | --- |
| MOUNTING INFORMATION | |
| Net Weight: | 5.9 kg |
| Shipping Weight: | 6.7 kg |
Descarca fisa tehnica