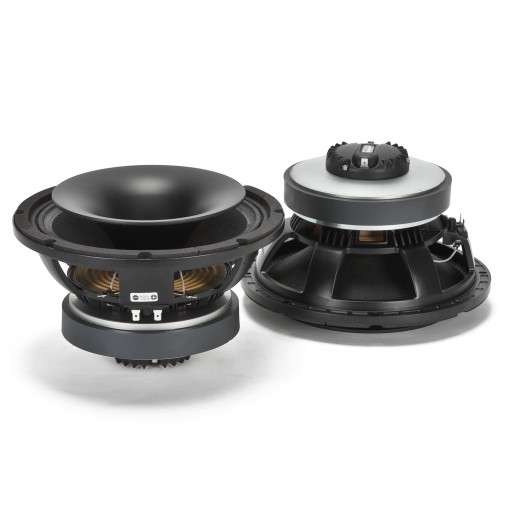 Cere mai multe informatii despre RCF CX10G251 la numarul de telefon 0766.332.366 sau discuta pe forumul Poweraudio.
Preţ:
1.420,00 Lei
Fără TVA: 1.193,28 Lei
Scos din productie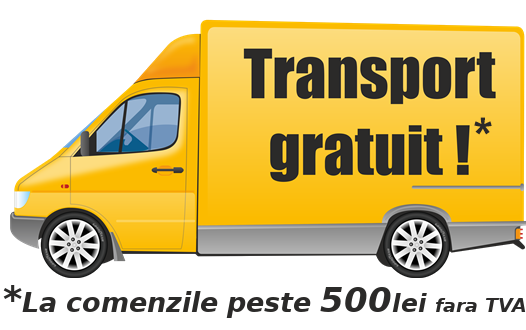 Producător:
RCF
Cod produs:
RCF CX10G251
Puncte de recompensă:
23
0 opinii
Spune-ţi opinia
CX10G251
10", 1", 350W RMS, 700W program
CARACTERISTICI
600 Watt continuous program power handling Mid-Bass
2.5-inch , fibreglass outside, aluminum voice coil
98.5 dB Sensitivity
65 Hz - 3.5 kHz Frequency range
Dual-forced air ventilation for minimum power compression
M-roll surround and exponential cone geometry
100 Watt Continuous program power handling HF
1.75-inch Diaphragm, 1.0-inch Exit Throat
Frequency range: 1200Hz – 20kHz
2-slot, optimised geometry phase plug
Kapton diaphragm
Aluminum rear cover

APLICAŢII
• The CX10G251 is the perfect lightweight solution for vocal applications, stage monitoring and compact 2-way reflex enclosures.
• Ideal in designs where a constant radial directivity pattern is a requirement. is designed for use in compact reflex enclosures and stage monitor.
| | |
| --- | --- |
| CX10G251 DRIVER | |
| Nominal diameter: | 25.4 / 1.0 mm/inch |
| Rated impedance: | 8 Ω |
| Program power: | 100 Watt |
| Power handling capacity: | 50 Watt |
| Sensitivity 1W, 1m: | 105 dB |
| Frequency range: | 1200 - 20000 Hz |
| Minimun impedance: | 6.5 Ω |
| Voice coil diameter: | 44.4 mm / 1.75 inch |
| Voice coil material: | Edgewound Aluminum |
| Number of layers: | 1, Outside |
| Diaphragm material: | Kapton |
| Diaphragm design: | Dome |
| Suspension material: | Kapton |
| Suspension design: | Flat |
| BL factor: | 7.5 T · m |
| Flux density: | 1.6 T |
| Phase plug design: | 2 slot |
| Phase plug material: | Composite |
| Magentics: | Ferrite |
| | |
| --- | --- |
| CX10N251 CX10G251 | |
| Throat Diameter: | 25.4 mm / 1.0 inch |
| Nominal coverage (-6dB): | 60° |
| Cut -off Frequency: | 1800 |
| Material: | Structural Polyurethane |
| | |
| --- | --- |
| CX10G251 DRIVER | |
| Nominal diameter: | 250 / 10 mm/inch |
| Rated impedance: | 8 Ω |
| Program power: | 600 Watt |
| Power handling capacity: | 300 Watt |
| Sensitivity 1W, 1m: | 98.5 dB |
| Frequency range: | 65 - 3500 Hz |
| Effective piston diameter: | 210 mm / 8.27 inch |
| Max Excursion Before Damage (peak to peak): | 30 mm / 1.18 inch |
| Minimun impedance: | 6.4 Ω |
| Voice coil diameter: | 64 mm / 2.51 inch |
| Voice coil material: | Aluminum |
| Voice coil winding depth: | 14 mm / 0.55 inch |
| Number of layers: | 1 |
| Kind of layer: | Outside |
| Top plate thickness: | 8 mm / 0.31 inch |
| Cone material: | No pressed pulp |
| Cone design: | Curved |
| Surround material: | Polycotton |
| Surround design: | M - roll |
| | | |
| --- | --- | --- |
| THIELE - SMALL PARAMETERS | | |
| Resonance frequency: | Fs | 72 Hz |
| Dc resistance: | Re | 5.2 Ω |
| Mechanical Factor: | Qms | 5.0 |
| Electircal Factor: | Qes | 0.30 |
| Total Factor: | Qts | 0.28 |
| BL Factor: | Bl | 14.2 T-m |
| Effective Moving Mass: | Mms | 25 gr |
| Equivalent Cas air load: | Vas | 33 liters |
| ffective piston area: | Sd | 0.035 m² |
| Max. linear excursion (mathematical): | Xmax | 4.8 mm |
| Voice - coil inductance @ 1 KHz: | Le1K | 1.5 mH |
| Half - space efficiency: | Eff | 3.9 % |
| | |
| --- | --- |
| MOUNTING INFORMATION | |
| Overall diameter: | 260 mm |
| Bolt circle diameter: | 241 - 246 mm |
| Bolt hole diameter: | 5.5 mm |
| Front mount baffle cut-out: | 232 mm |
| Rear mount baffle cut-out: | 232 mm |
| Depth: | 134 mm |
| Volume occupied by the driver: | 2.5 liters |
| | |
| --- | --- |
| MOUNTING INFORMATION | |
| Net Weight: | 6.1 kg |
| Shipping Weight: | 6.3 kg |
Descarca fisa tehnica