Cere mai multe informatii despre PKN XE10000 la numarul de telefon 0766.332.366 sau discuta pe forumul Poweraudio.
Preţ:
13.300,00 Lei
Fără TVA: 11.176,47 Lei
Dep. Ext. - livrare 10-14 zile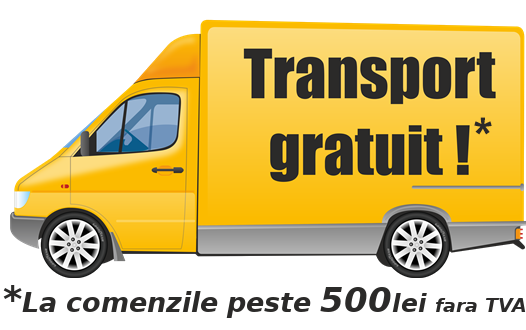 Producător:
PKN
Cod produs:
PKN XE10000
0 opinii
Spune-ţi opinia
PKN XE10000 High power 1U lightweight professional power amplifier with networking
XE Series professional amplifiers are designed for portable and fixed installations. Five models are available: XE2500, XE4000, XE5002, XE6000 and XE10000. All type have graphics LCD display and two JOGs for tuning system parameters. The devices have internal webserver for full remote control over standard ETHERNET. There are two possible ways to use the remote control functions: with normal internet browser (JAVA based), and with PKNC control software.
Main Features
- High output power and high efficiency
- Advanced high frequency switching technology
- Small size, low weight, ideal for touring applications
- Networkable amplifier over standard Ethernet
- AMPControl software and JAVA based control
- All functions can be accessible by remote
- Graphics LCD for easy setup and diagnostics
- Two JOG button for fast navigating
- Digital volume and input sensitivity control
- Built-in programmable limiter
- Output Peak and average Voltage,Current measuring
- Displays actual load impedance
- Embedded webserver for set&view parameters by a web browser
- Five user profiles
- Intelligent protective functions
- High frequency resonanat power supply with active PFC function
- Wide mains voltage operation range
Technical Specifications
Parameter
XE2500
XE4000
XE5002
XE6000
XE10000 New!
Power requirements
160V - 270VAC, (50-60Hz)
Max. Power Consumption
2600W
5500W
5650W
7900W
8000W
Soft starting
yes
Power Supply
High frequency resonant includes active PFC
Mains connection
Neutrik Powercon
Working temperature range
0 - 40C
Storage temperature range
-25C - 60C
Output power @ 16 Ohms
2 x 320W
2 x 680W
2 x 490W
2 x 1000W
2x 1300W
Output power @ 8 Ohms
2 x 700W
2 x 1300W
2 x 980W
2 x 1900W
2x 2600W
Output power @ 4 Ohms
2 x 1300W
2 x 2100W
2 x 1800W
2 x 3650W
2x 5000W
Output power @ 2,6 Ohms
2 x 1900W
2 x 2000W
2 x 2600W
2 x 3000W
2x 3200W
Output power @ 2 Ohms
2 x 1500W
2 x 1800W
2 x 3200W
2 x 3500W
2x 3600W
Minimum load impedance
2 Ohms
Frequency (+/- 3dB, 8 Ohms)
5 Hz - 22 kHz
Slew rate
50V / us
60V / us
62V /us
Damping factor
>400
>500
>550
>600
>700
End Stages
High Frequency semi soft switched PWM in balanced configuration
Output connections
Four pole Neutrik SPEAKON (1+2+ in parallel, 1-2- in parallel
Signal to Noise ratio A-Weighted 20Hz - 20kHz
100 dB
102 dB
101dB
107 dB
105dB
Nominal sensitivity for maximum output level (balanced)
1.4V (rms)
1.7V (rms)
1.5V (rms)
1.7V (rms)
1.9V (rms)
Input Impedance (Refered to ground)
10 KOhms + 10 KOhms (+/- 1%)
Input terminals
Neutrik XLR
Built in Limiter
Programmable limiter ( 1V / Step )
Output level meter
LEDbar, status LEDs (AGR, Short, Temp, Protect, Ready)
Display
Graphics LCD
Control terminals
JOGS, buttons
Volume control
Set by control JOG wheels or remote -95,5dB - 0dB (in 0,5 dB steps)
Input sensitivity
-95,5db - 0dB (steps 0,5 dB)
Limiter settings range
10 - 100V
10 - 155V
10 - 126V
10 - 170V
10 - 200V
User profiles
5 user profile
Protections
Short circuit, Overload,Low impedance,Thermal, DC fault
Cooling
Forced air cooling with regulated DC fans
Direction of air flow
Front to rear
Remote control
10/100 Mbps Ethernet
Weight
8 Kgs
9 Kgs
9.1Kgs
9,5 Kgs
9,6Kgs
External dimensions
19" rack 483 x 440 x 44mm (1RU)